Hours Of Operation
Monday: 9:00-5:00
Tuesday: 9:00-5:00
Wednesday: 9:00-5:00
Thursday: 9:00-5:00
Friday: 9:00-4:30
*Closed Weekends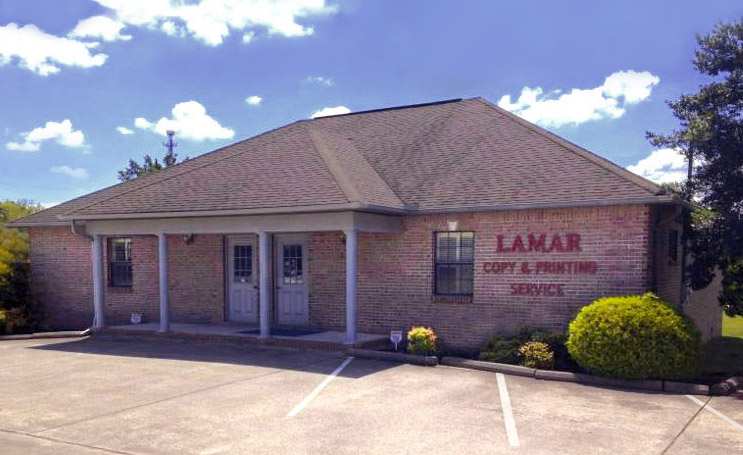 329 Sanderson Street
Alcoa, Tennessee 37701
Ph: 865-984-9148
Fx: 865-984-5053
info@lamarprinting.com
Reviews
★★★★★
We have used Lamar Printing several times for our printing needs and they have been absolutely wonderful to work with. I have thrown a few curve balls at them and they always seem to make it work! I am so happy we found them and will definitely be using them for all of our printing needs in the future!
– Everest Air – Heating and Cooling
★★★★★
They were absolutely amazing to my brother and me. Will recommend them to anyone and everyone. We were so unprepared and he sat with us for hours the day of the funeral designing and helping us with our dads memorial programs.
– Michelle J.
★★★★★
As a local business owner Brian and company are a valuable and affordable resource. Highly recommended.
– Solvis

★★★★★
Lamar Printing has gone ABOVE & BEYOND for our printing needs. We have large quantity weekly, quarterly, and special project prints – they have never been late, always been gracious when we push deadlines, and the quality is amazing. Great pricing as well. I HIGHLY recommend them. Iif you were on the fence about whether to use them or not take my word for it and go ahead – you will not regret it.
– Madison Avenue Baptist Church
★★★★★
Just had the best printing experience I've ever had! I will be using them from now on!
– Richard E.
★★★★★
Great professional service and high quality printing. Created a fantastic logo for my business. Designed and provide us all our forms. Would highly recommend!
– Foothills Fence